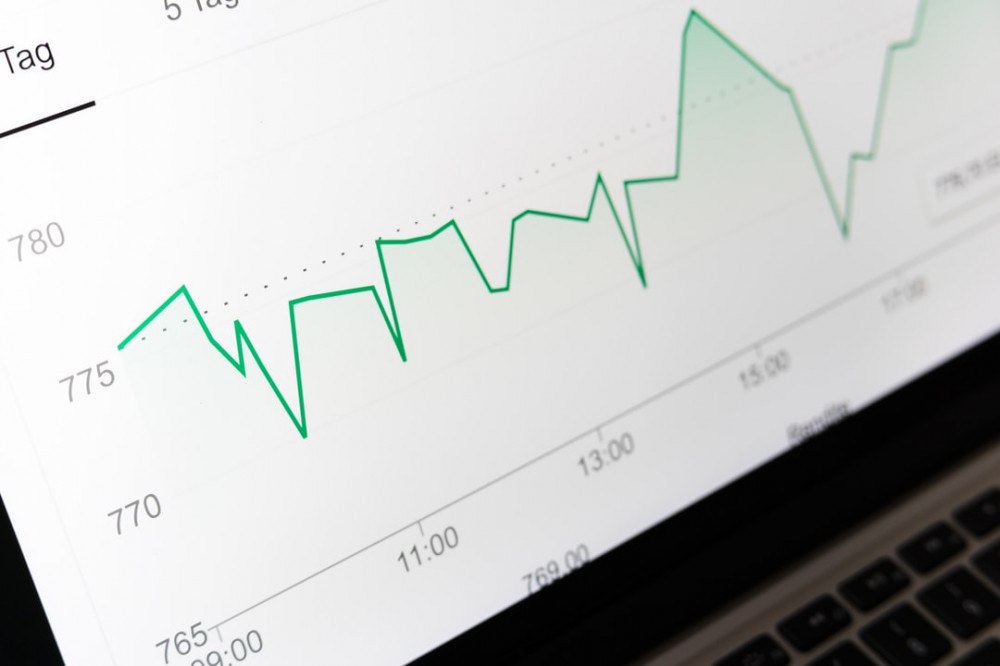 Are The Number Of Quality Startup Opportunities Dwindling In 2020?
It's apparent that Angel Investing/Crowdfunding is becoming the next stock market. Everywhere you turn, you see people mentioning this "new" way of building wealth. Still, Are The Number Of Quality Startup Opportunities Dwindling In 2020?
Toward the end of 2019 and the beginning of 2020, this new market took off like never before. New investing platforms popped up, advice sites saw the potential and began their grab for the money train, and the number of startups looking to raise money blew up!
Now, toward the end of 2020, with the pandemic taking hold, elections in the US, and general uncertainty (the stock market is just all over the place), I think it's a valid question to ask.
Today, I want to take a few moments to talk about this perception and break it all down. Let's start with perspective…
THIS POST MAY CONTAIN AFFILIATE LINKS. PLEASE SEE MY AFFILIATE DISCLOSURE FOR MORE INFORMATION.
It's All About Perspective
Perspective, it really is the universal gotcha. Is the glass half empty, or is it half full? There's always going to be at least two, if not more, views on everything. Angel Investing/Crowdfunding is no different.
First off, what is a quality startup opportunity? I didn't say this article would be cut and dry. A quality startup opportunity is one that fits your specific investing style and risk level. You might want to make the world a better place for generations to come. You might want to advance a particular field, such as cancer research. For me, and the purposes of this article, a quality startup is one that addresses a true need or pain point, has a great founding team, knows their numbers, customers, and, the most important factor, is poised to make me money!
In the past few weeks, I've seen fewer quality opportunities pop up on crowdfunding sites. Now, if you're an accredited investor, you probably see a larger deal flow than I do. I focus on crowdfunding sites because that's my current investment level. This article will reflect that.
OK, so I believe that the quality opportunities have tapered off a little toward the end of 2020. Let's take a look at some of the factors that might be contributing to that observation…
Several Factors Might Make Founders Take Pause
Launching a successful startup requires so much more than a great product and a great team. It takes know-how, money, traction, and so much more but, one of the most important factors is timing! 2020 has definitely slapped many people around, and it's all coming to a point at the same time.
Here are the top three factors I believe are making founders rethink their launch times:
Pandemic
If you haven't heard of the pandemic, well, I can't believe that. So much is happening in the world, all because of this outbreak. People are losing their jobs, companies are going out of business, on and on it goes.
Except for startups tackling this particular outbreak (med-tech, safety solutions, etc.), this is not really the time to be asking people to back your company. People are tightening their belts and/or filing for financial protections.
In such situations, most funding will come from accredited investors who have the means to support themselves until this pandemic has passed. Most of the world's moms and pops simply don't have the reserves to survive and invest during such times.
Current Market Trends
The stock market doesn't know what to do. Up today, down tomorrow, plummeting the next, then zooming back up. This makes most investors very nervous. Add to that; many people use their current investments as the funding source for their new ones.
Since crowdfunding is relatively new to most, it's a matter of shuffling things around in their current portfolios to make room for this investment type without completely breaking their investment strategy and budget. With the markets swinging so much, putting an order to sell now is a crapshoot.
Elections
Nothing makes the market more uncertain than election time. Well, maybe a pandemic, and now we have both! Many people, and I'm guessing founders as well, tend to hold off until the powers that be are more certain.
Once the elections are over and people have a better idea of what the platforms/parties have in mind, people are better equipped to anticipate all kinds of things, from funding to policies that might affect their startups.
On the plus side, the common conception is that "bad things come in threes." As such, I'm optimistic that this is almost over.
Still, don't count founders out just yet. Some are still kicking off funding rounds, even in these times. To find the best opportunities now, deal flow really is everything…
Deal Flow Really Is Everything
When stuff hits the fan, it's time to examine your sources to make sure you see the best opportunities out there. That means deal flow, baby!
Hit those crowdfunding sites. Scour the opportunities there but be a bit pickier because of the reasons listed previously. I'm betting that the quality companies looking to start raising right now will be selective of the platforms they choose to utilize.
This is where building your network can really make a difference. You can't watch every platform every day. Some deals fill up quickly. Having a network can mean the difference between getting in on a deal and hoping to get pulled from the waitlist. You never know when "Bob" is going to see a deal that he knows you'd love to get in on and send you a message before you were even aware of its existence.
Most startups are lacking in some department, other than money. The smart founders will look for the platform that can help them raise the money they need and connect them with the guidance and other resources they're lacking. With the world in the state it is, founders could be looking to forego the guidance and other perks simply to make sure they have enough funds to survive until things get better.
The focus is going to be where the money is. Having connections is all about information. A network can greatly speed up the flow of that information to you.
Hit up the Members section of Angel Powwow and start friending other members. You can private message each other and so much more!
Even with all that's going on and focusing on deal flow, the crowdfunding landscape is changing…
The Angel/Crowdfunding Landscape Is Changing
The JOBS Act was a great boon for startups looking to raise money. It was also an amazing door-opening opportunity for the average investor, such as myself. Well, the landscape is still changing.
Earlier this year, the definition of an accredited investor received a little expansion. Instead of only relying on your income and net worth values, education/knowledge can also qualify you as an accredited investor. The biggest perk of being an accredited investor is removing investment limits imposed on us mere mortals based on our income and net worth.
Now, the SEC is reviewing Reg CF and Reg A+ funding limits. That's huge! Now, companies that might have turned to VC's and other private sources can instead raise on the crowdfunding sites, and we can take part!
The proposed limits are as follows:
Reg CF: An increase from $1.07M to $5M
Reg A+: Tier 2 increase to $75M in a 12-month period
I really hope that these proposed changes are approved and implemented ASAP. I think it will really open up some opportunities for us.
Are The Number Of Quality Startup Opportunities Dwindling In 2020? – Conclusion
So there you have it, my take on the current state of crowdfunding opportunities.
Don't let this article turn you away from companies you've invested in before or currently have rounds open. These times will be a true test of their ability to pivot in difficult times. I believe that the companies who can successfully survive, and more importantly, pivot to succeed, in these times, will go on to greater things. Those companies deserve a closer look when their next round comes up.
Yes, I did say that I believe the quality has dwindled a bit, but I firmly believe that things will stabilize a bit with the elections behind us. And, if/when we get this pandemic addressed, things will really take off again. Especially if the new raise limits are approved.
Now I'd like to hear from you. Are The Number Of Quality Startup Opportunities Dwindling In 2020? Did I miss a point you think should be made in this article? What do you think of the proposed changes both to the regs and the accredited investor definition? Do you have any tips on building your network?
Let me know by commenting below.
Thank you,
Scott Hinkle
AngelPowwow.com