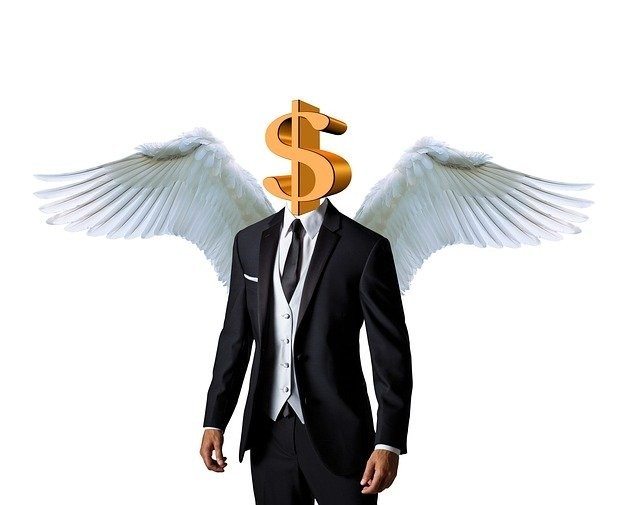 What Is Angel Investing? | The New Old Way To Earn Amazing Returns In 2019 And Beyond
Welcome to Angel Powwow. When I first built this site, it was intended to be the one-stop spot for all things related to discussing angel investment opportunities with several communication tools to facilitate every investor's preferred method of communication.
As soon as the site went live, I started getting questions about angel investing in general, and the most common one was "What Is Angel Investing?". I should have anticipated this question and been prepared to answer it. Sadly, I didn't, and I wasn't.
In addition to the communication focus of this site, I have decided to include an educational aspect as well. That's where this post comes into play. I hope that the information I provide here will give you a decent perspective on Angel Investing in general and how it can be an amazing and profitable part of your diversified investment portfolio.
As time goes on, I will produce other posts that will offer education, information, reviews, and more.
Now that the introduction is out of the way, let's get down to business…
THIS POST MAY CONTAIN AFFILIATE LINKS. PLEASE SEE MY AFFILIATE DISCLOSURE FOR MORE INFORMATION.
So, What Is Angel Investing?
In a nutshell, angel investing is the act of investing in startup companies very early in their life cycle. I'm talking pre-VC funding, pre-IPO, really almost pre-company. What I mean by this is investing before the company has proven itself. Many times, companies are just an idea that hasn't even been vetted yet, and they need the funds to move to the next stage.
Founders will sometimes try to fund their endeavors themselves or through family and friends; other times, they will look to business loans. Sadly, most business loan options require a company to meet specific criteria that usually requires a business history, which most startups don't have. Angel investing rounds become quite appealing at this point.
Now, this is not to say that angel investing is a blind endeavor. There is a lot you can do to vet a startup before you invest in them. I'll cover more on that in the section titled" How Risky is Angel Investing?".
The whole point of being an angel investor (for the most part) is to get in on the action early, where the potential for more significant profits is greater. I say for the most part because some people will invest for reasons other than to make a profit. For example, I have invested in companies that have spoken to me on a personal level. Companies that work in renewable energies, electric vehicles, and other "save the planet" solutions.
Ideally, you want to invest in a company that becomes a unicorn, a company that reaches a value of over one billion dollars, but those are the rare exception and not the norm. Still, it would be nice to find one and ride it one day.
There can be many reasons that you want to invest in a startup, but, for the focus of this article, I'll stick to the "to make a profit" one. In general, the earlier you get in on an opportunity, the more potential you have to reap greater rewards. Sometimes these rewards are not only financial, but some form of incentive or thank you for believing in a company in its earliest stages.
Once a company has proven itself, or at least made strides to show that its less of a risk to investors, its valuation tends to increase and your potential earnings to decrease as a result. That's why getting in at a very early stage is so desirable for many investors.
Who Can Be An Angel Investor?
The short of it is, anyone can be an angel investor. That wasn't always the case, however.
Not too long ago, angel investing was limited to the financial elite. You had to have a verified income of a certain level and/or a pretty high net worth to even be considered to become an angel investor. These restrictions were put in place, supposedly, to protect the general public from losing their hard-earned money and falling on hard times. Some suspect that this was more of a tactic to keep the poor, poor, and the rich, rich, etc.
Many of the restrictions have been removed by new legislation, and now, virtually anyone can invest in startup companies. People can now invest in startups at a much lower minimum price. The options vary, but some can be as low as $50. The more common options are in the $100 to $250 range.
This new legislation opened the doors to a much larger investing base for companies to take advantage of. With this new, more extensive base, it didn't take long for crowdfunding platforms to emerge that help both companies and investors find each other. Now, practically anyone can join these crowdfunding platforms and pool their smaller investment amounts together with others to become a real investment powerhouse.
Can I Really Make Money Through Angel Investing?
Yes, but you can lose it too. Angel investing is like many other investment platforms. Here are some things to consider:
It's an investment and, as such, has some inherent risks (see the next section, How Risky Is Angel Investing for more on this).
Angel investing is a long-term investment. Your investment isn't liquid, and, as an angel investor, you make money when an exit event occurs (assuming you don't lose money in the process). An exit event can be an acquisition, IPO, etc. Until that happens, your investment is pretty much locked up. There are exceptions, such as selling your interest in a company through third-party platforms but, for the most part, consider your money tied up until an exit event occurs.
It should not be the only investment strategy in your portfolio. There's a saying, don't put all your eggs in one basket. This works for many things in life but is especially true in the investing world.
Don't invest what you can't afford to lose.
Make sure you're investing within the legal guidelines for your accreditation level. There are accredited and non-accredited investors. Accredited is a fancy word for well-to-do (i.e., the wealthy). Non-accredited is everyone else, and, based on your income level/net worth, there are limits to how much you can invest in startups in a 12-month period.
If you pay attention to your limits and invest wisely, you can potentially see pretty nice returns over time. The trick, just like anything else, is to make informed decisions.
How Risky Is Angel Investing?
Some would argue that angel investing is riskier than other options. To a degree, this is true. You're investing in a company that hasn't proven itself yet. That said, there's a lot you can do to help mitigate the risks. Here are a few to think about:
Look at the company's financials. – Are the founders taking large salaries right off the bat? Has the company made any money? Are there inked deals with customers? Does the valuation match up with other companies in the same markets or at least look to be on par with what is expected?
Dig into the founder(s). – Does the founder have experience in this companies market? Has he or she successfully launched a startup before? Are they communicating with investors promptly, and do they seem to know their market?
Consider the competition. – What is the TAM or total addressable market? Who are the competitors, and how do they compare with this new company?
What problem does this company solve? – Does the company address a need?
These are just some of the things to consider and is by no means a comprehensive list. I just wanted to get you thinking about risk and how to mitigate as much as you can so you can make a better informed investing decision.
Conclusion
I find the concept of angel investing quite exciting, with a high potential to reap greater financial rewards vs. traditional investment options. That said, it should only be a part of your overall investment strategy, and you should do all you can to mitigate risk in any investment endeavor.
This is the primary reason this website exists. It's OK if you don't know the answers to everything or if you don't even know what you don't know. Maybe investing isn't your strong suit. Angel Powwow is all about connecting angel investors to discuss opportunities, share insights and opinions, and help each other make the best informed investing decisions possible. To that end this site offers the following features:
Live Chat – Everyone in the community can see the live chat feed. This is a great place to talk about an opportunity or ask questions and get a quick response.
Forums – The forums are the proper place to discuss opportunities and provide your thoughts, insights, opinions, and more.
Public and Private Messaging – The Angel Powwow platform also allows you to message other members, either publicly or privately, to discuss opportunities in a more one-on-one fashion.
Activity Feeds – Angel Powwow allows you to view other member's activity within the website. This is a great way to follow others and see what they're up to.
Networking – You can friend other members and start interacting with them on a more personal level. You know the saying, it's not what you know but who you know. Building a network is a great way to strengthen your angel investing prowess.
Video Chat – You can even chat "in-person" via video, one-on-one. Sometimes it's nice to put a face to a name, and some people prefer to talk and see who they're talking to vs. typing text.
Blog Posts – I will be creating various blog posts, just like this one, to help educate, share ideas and developments, and even provide reviews of different platforms and tools.
Events – Maybe you'd like to set up a local chapter meeting for a specific date and location. No problem, all members can create events and publish them for others to see.
I hope I've answered the question of "What Is Angel Investing" and that you found the prospect at least intriguing if not exciting. So, what are you waiting for? Register now and start engaging with other members!

Thank you,
Scott Hinkle
AngelPowwow.com