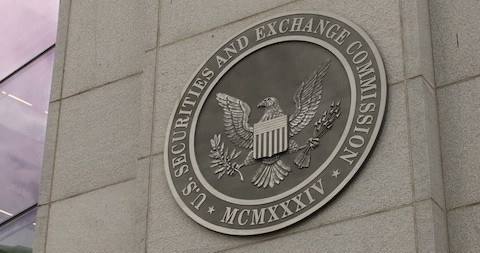 Important SEC Rule Changes For Reg CF, A+, and D Taking Effect In 2021
Angel investing and crowdfunding have grown by leaps and bounds in recent years. The JOBS Act opened the floodgates, and the general population took notice. Still, some rules and regulations must be followed when investing in this relatively new (to most) market.
Many of those regulations can have been described as quite restrictive. Worry not. There are important SEC rule changes for Reg CF, A+, and D taking effect in 2021 to address many of these limitations.
Today, I will touch on some of the more important changes to the following regulations:
I'll also touch on some of the recommendations that were not adopted.
This article will cover the more common rules that apply to the general angel and crowdfunding investor as well as companies looking to raise funds. You can see the complete proposal here and the final rule here.
By the time you finish this article, you should be better equipped to understand which regulations apply to you and what limits you need to keep an eye out for to remain legally compliant with them.
This article is about the recent regulation changes and does not touch on security types. Please check out my Security Types | It's Not Just About Tossing Money At A Company post for information on various security types.
Let's kick it off with Reg CF…
THIS POST MAY CONTAIN AFFILIATE LINKS. PLEASE SEE MY AFFILIATE DISCLOSURE FOR MORE INFORMATION.
Reg CF Changes
What is Reg CF? Title III of the JOBS Act says that Reg CF is a type of offering allowing private companies to raise up to $1 million from pretty-much any American. I may be paraphrasing a little, but that's the gist of it.
It's a lot like Kickstarter, except you don't get promised the item you're backing (unless such an item is part of the perks for investing) but rather security (usually equity) in the company you're backing.
Here are the more notable changes to the regulations:
Investors
Updates to Investor Limits
Accredited Investors
All limits for accredited investors have been removed. Accredited investors can now invest; however much they want/can afford.
Non-Accredited Investors
The 12-month investor limit calculation has been modified to now use the "greater of" either their net worth or income rather than the "lesser of" to determine their limit. This potentially opens up more investment funds to the non-accredited investor.
Companies
Offering Limit Increase
Companies can now raise up to $5 million in a 12-month period instead of only $1.07 million. This is a huge obstacle that has been lifted for many companies looking to raise funds from the general public (a less costly way to raise).
Temporary COVID-19 Relief Extension
The current temporary relief measures have been extended for another 18 months. They are currently (as of this writing) set to expire on August 28th, 2022.
General Solicitation Exemption
An exemption from General Solicitation has been granted for Demo Days and similar events. Certain restrictions apply, and you should look at the final rule for more details.
SPV or Special Purpose Vehicle (crowdfunding vehicle)
This rule simplifies the cap table for companies, acting as a container for investors to hold shares in a company instead of having an entry for each investor. See the final rule for more details.
Testing the Waters
Companies can now solicit investor interest before filing a Form C, allowing them to gauge investor interest.
Next up, Reg A+…
Reg A+ Changes
OK, what is Reg A+?
Great question! According to Title IV of the JOBS Act, Reg A+ is a type of offering which allows private companies to raise up to $50 Million from the public.
Here are the changes to this regulation (it should be noted that they only apply to the company raising and don't really address anything on the investor-side):
Demo Days
This is the same as the General Solicitation Exemption listed in the Reg CF section. An exemption from General Solicitation has been granted for Demo Days and similar events. Certain restrictions apply, and you should look at the final rule for more details.
Changes to Offering Limits
Tier 2
Offering Limit Cap
The offering limit cap increases from $50 million to $75 million.
Secondary Sales Limit
The Tier 2 secondary sales limit goes from $15 million to $22.5 million.
Reg D Changes
According to Investopedia, Regulation D (Reg D) is a Securities and Exchange Commission (SEC) regulation governing private placement exemptions. Reg D offerings are advantageous to private companies or entrepreneurs that meet the requirements because funding can be obtained faster and at a lower cost than a public offering. Smaller companies usually use it. The regulation allows capital to be raised through the sale of equity or debt securities without the need to register those securities with the SEC. However, many other state and federal regulatory requirements still apply.
Here are the notable changes:
Rule 504
The maximum limit has increased from $5 million to $10 million (for regional multi-state offerings).
Rule 506(b)
No more than 35 non-accredited investors in a 90-day period.
Rule 506(c)
Clarification of accredited investor verification requirements.
General Solicitation
Same as the other two Regs… An exemption from General Solicitation has been granted for Demo Days and similar events. Certain restrictions apply, and you should look at the final rule for more details.
Let's take a look at some other notable information…
Other Notable Information
Of course, this is a synopsis of changes that I think are relevant to my readers. The final rules include a lot more than I've listed here, including but not limited to:
Establishing a framework for back-to-back offerings, harmonization of Bad Actor Disqualifications between Reg CF, Reg A, and Reg D, and so on.
Recommendations That Were Not Adopted
It should also be noted that some recommendations were not adopted. Here are a couple for Reg CF:
Security Alignment
The proposal to align Reg CF securities with Reg A+ securities was not adopted.
Security Type Restriction
It was originally proposed that certain security types, such as the SAFE, be restricted under Reg CF. This recommendation was not adopted.
Again, the above are just some of the findings that I feel apply to my readers. I recommend you review the final rule for any other information that may be pertinent to your situation.
Important SEC Rule Changes For Reg CF, A+, and D Conclusion
So, what does this all mean? In a nutshell, this is a good thing for investors and companies alike. Restrictions have been eased; limits increased, relief measures extended, and so on. It's a win-win situation (a rare occurrence indeed).
Positives To Consider
Potentially Higher Quality Selections
Now that companies can raise more (5 times more), many will choose to file their offering under Regulation CF and be available to a wider investing audience.
More Choices On The Reg CF Platforms
Again, with a new raise limit of $5 million, more startups looking to raise capital can take advantage of Regulation CF.
On The Negative Side
Public Market Erosion
Some people argue that making private markets more attractive could shift investments away from the public market.
Potentially Compromising Investor Protections
This one actually contains two potential gotchas:
The "greater of" investment limits could lead investors to invest recklessly or too much and cause financial hardship. To this, I say, proper education and self-assessment should mitigate much of this potential risk.
The more lax regulations could compromise investor protections and lead to a higher risk of fraud.
Personally, I think these changes are great and will only lead to a better system for all involved (investor and startup alike). Still, I'd love to hear your thoughts…
Do you think the important SEC rule changes for Reg CF, A+, and D taking effect In 2021 are good? What do you like about them? What do you not like? Did I miss a change that you think should be included in this post? Do these new regulations change your approach to investing? Please let me know by commenting below.
Thank you,
Scott Hinkle