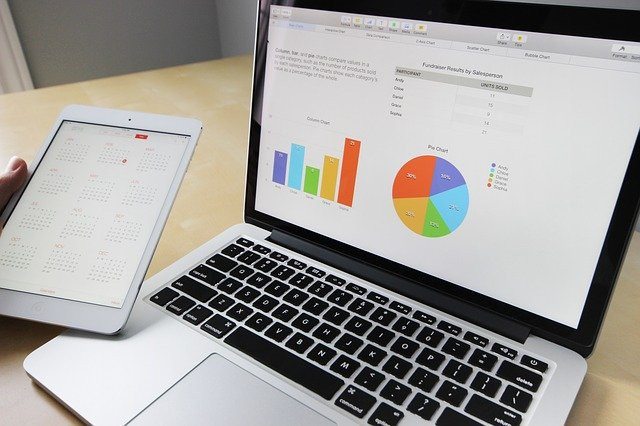 3 Amazing Tools To Visualize Potential Opportunity Details
Let's face it… The startup/crowdfunding investing world is full of potential opportunities. It's also full of potential failures. Angel Powwow has just released 3 amazing tools to visualize potential opportunity details to help you evaluate them quickly and make better-informed decisions.
Today, I'll introduce you to each tool and go over their current features and talk about potential future features that I'm hoping to add.
In the end, I'd love to get your feedback, thoughts, and opinions on the current tools, as well as ideas for new tools to enhance the platform.
Let's get started…
THIS POST MAY CONTAIN AFFILIATE LINKS. PLEASE SEE MY AFFILIATE DISCLOSURE FOR MORE INFORMATION.
Do We Really Need 3 Amazing Tools To Visualize Potential Opportunity Details?
Need? No. Should want and use? Absolutely.
As investors, it's our responsibility to make the best-informed decisions we can. The more we perform our due diligence and utilize the tools available to us, the better off we are in the decision process.
Too often, people see what someone else is doing and simply follow along. This may or may not pan out. Statistically speaking, people who create, follow, and hone an investment plan tend to do better vs. those who simply pick investments at random or follow someone else blindly.
There's no shortage of investment advice on social media platforms. Some of them tout pay-for solutions that come with education material and "vetted" recommendations. While these tend to be far superior to the "just do what I do" videos and websites, you should take the time to learn about those who are providing the information and their process before simply following along blindly. If they don't seem to have a solid plan in place, maybe you should look elsewhere.
At Angel Powwow, members bring opportunities that interest them to the forums. Once there, we engage in a back-and-forth discussion, listing the various things we like or dislike about the opportunity and even voting on them so other members can see how many plan to invest in an opportunity, skip it, or are still undecided. While this is great and tends to help the members make sound decisions, there's always room for improvement.
To that end, I've been working on tools to help members visualize and compare opportunities. Let's take a closer look at the first 3 tools to be released on the Angel Powwow platform…
The Form C Tool
As you have probably already figured out, the Form C Tool is all about the Form C. This tool aims to take the number data from the Form C, represent it visually, and provide calculations and comparisons.
For example, if the company has revenues for a reported year, that field will highlight green. If they don't, it will highlight red. If there's a negative number, such as is seen many times in the Net Income field, it will highlight red. This visual indicator is utilized in virtually every field of the Form C Tool. Once you've entered the data, you can see at-a-glance which areas are "good" and which ones are "bad."
Calculations are also performed to compare year-to-year changes, costs of goods sold vs. revenue, and so on. The dollar difference is shown as well as the percent of the change. This lets you see where a company is growing or declining and by how much. These fields are also color-coded to show "good" vs. "bad" changes.
Although I've provided several calculations, I am considering adding new ones such as Revenue per Employee or Net Income per Employee, etc. I'm open to additional suggestions, so feel free to make recommendations.
The Simple Media Opportunity Comparison Tool
The Simple Media Opportunity Comparison Tool is rather simple. It's really just a spreadsheet where data is entered for a movie or other media-related opportunity, and you can compare it against others at a glance. Things like expected return on principal, percentage of pro-rata proceeds, and so on can be seen with ease.
There aren't any calculations to be made here as there aren't numbers to really compare. Still, using this tool allows you to pick the opportunities that meet your criteria at-a-glance and move onto the next investment.
The Simple Potential Earnings Calculator
The Simple Potential Earnings Calculator was actually the first tool I created when I started in angel/crowdfunding investing. It provides fields for two different caps and two different discount rates because many opportunities offer Early Bird specials that provide more favorable terms to early investors.
There are also fields for investment amount, valuation at conversion, and price per share at conversion (pre-discount). Using this information, the calculator shows your potential returns. You can vary the conversion entries to see what might be down the road.
This tool currently does not take dilution into account, and it lacks fields and calculations for opportunities that offer interest. These are some of the things I'm looking to add to the tool in the future.
Conclusion
So, those are the 3 amazing tools to visualize potential opportunity details that are currently available on the Angel Powwow platform. There are a couple of considerations to address if you plan to use them:
The tools are available to Monthly and Annual Angel subscribers only.
These are Google Sheets forms. To use them, you will need to have a Google account (free or paid) and be logged into it in your web browser.
The tools are shared amongst members, so be careful as to which fields you edit. You could inadvertently change the numbers for someone else's calculations (on the reverse side, be sure to verify the data you've entered to make sure it's accurate before making your decision based on the data).
These tools are best used in a desktop browser; however, you can request the desktop version on mobile devices to use them as well.
Now, I'd love to hear your thoughts… What do you think of these 3 amazing tools to visualize potential opportunity details? What features would you add? Are there features you'd remove? Should the visual queues be changed in any way? Is there another tool you'd like to see? Please let me know by commenting below.
Thank you,
Scott Hinkle